Feeling Down? Here's 36 Depression Chat Rooms to Try (2020 Update)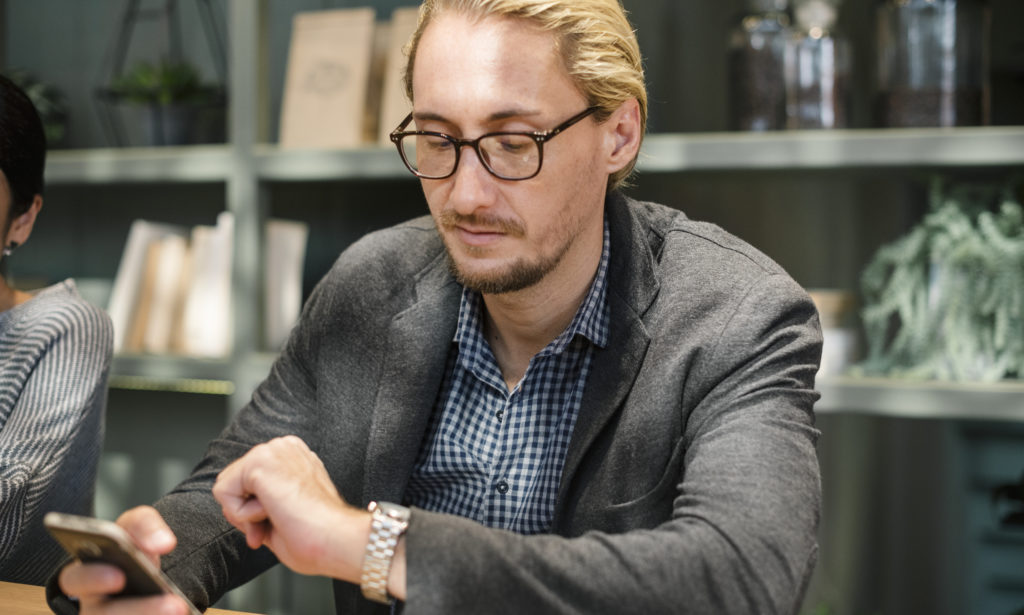 Depression chat rooms can be helpful when overwhelming feelings of depression take control of your mind. Talking with supportive, caring and like-minded people can do wonders for your mental health. The ability to convey your thoughts will go a long way to aiding your recovery process.
If you don't have an immediate person that you feel comfortable using as an outlet, these chat rooms can be quite helpful. Their instantaneous and anonymous nature can provide a safe place for you to convey your feelings.
Luckily, there is no shortage of places you can turn to. Below, we've provided our list of 34 depression chat rooms that you can access right now.
Our Service
1) Free Online Therapy
We created Free Online Therapy to provide free resources and a safe, anonymous chat room to anyone who is struggling. Our chatroom will connect you with a volunteer who will help you, provide advice, be friendly and most importantly: just listen. We've facilitated over 1,000 conversations and are committed to making a difference and providing you with the best depression chat room experience.
If You are in a Crisis Situation
Most importantly, if you have feelings of suicide or self-harm it is important to connect with counselors and volunteers who are trained to handle crisis situations. We recommend:
2) Crisis Text Line
The Crisis Text Line is staffed by volunteers that have completed a 30 hour training program designed to qualify them to be able to help guide you from a hot moment to a cool calm. They will also help you develop a plan to stay safe and healthy.
Text: Text CONNECT to 741741 (in the United States)
3) Suicide Prevention Lifeline Chat
The National Suicide Prevention Lifeline's chat is committed to connecting individuals with counselors to help provide emotional support in times of crisis. Their chat is always available, 24./7, throughout the United States.
4) IMAlive
IMAlive is an instant-messaging service designed for the 30% of people who call crisis hotlines and hang up as soon as they hear a human voice. Their service is designed to help those who will respond better to an online chat than they would a phone conversation.
5) Worldwide Crisis Lines
While we are US based, the need for access to crisis lines is a worldwide one. We recommend Wikipedia's always updated list crisis lines.
Professional Providers
Please note: The following providers are affiliate partners of our site. If you use these partners' services, we will receive financial compensation, which helps support our site.
6) BetterHelp
BetterHelp is the world's largest online therapy website. They will connect you with a licensed therapist and you'll be able to chat with them in a dedicated, private chat room as well as via email and on your phone or computer. They've helped over 400,000 people so far.
7) Faithful Counseling
Faithful Counseling is an online therapy provider designed for people seeking mental health counseling from a Christian perspective. Their counselors are all practicing Christians who will have a unique perspective on your struggles.
8) Pride Counseling
Pride Counseling is a professional online counseling service built for the LGBTQ community. Their roster of counselors identify with the community and provide a safe and private forum for you to open up to them.
9) Regain
Regain is the largest online couples counseling platform. They will match you with one of their counselors who specialize in marriage and family counseling. They provide a private chat room that you and your partner can join. They also offer the ability to schedule live sessions via your phone or computer.
Depression Forums
10) CraigsList' Psych Forum
As one of the most visited sites in the world, it's no surprise that Craigslist has a variety of active forums. Their psychology forum is a place for people to connect and chat about depression and other mental health struggles completely anonymously.
11) r/Depression
Reddit has a lot of subreddits dedicated to various areas of mental health that spark insightful conversation and a safe feeling of community. r/Depression isn't the biggest one, but it's active throughout the day with people posting their thoughts, feelings and struggles. Responses come quick and are often quite helpful and supportive.
12) DepressionForums.org
DepressionForums.org is a peer-to-peer mental health support group. The forum is very active and full of supportive members who are looking to cope together. They also have a robust directory of informative articles and valuable resources related to depression.
13) Psych Central's Depression Forums
Psych Central is one of the largest providers of mental health resources and content. Over 2 million people a month visit their website and their forums are very active.
Depression Group Chats
14) Depression-Chat-Rooms.org
Depression-chat-rooms.org provides a variety of simple, free, group depression chat rooms. Their services aren't all that robust, but they are a quick and easy option to get instant feedback.
15) Chatzy's Depression Chat Room
Chatzy lets its users spin up a variety of custom chat rooms for any interest. They have a pretty active depression chat room that almost always has a decent amount of people participating. (Note: we've been informed this isn't an officially endorsed chatroom by Chatzy)
16) r/Depression's IRC Chatroom
Internet Relay Chat (IRC) is the one of the oldest chat applications but it is still quite people with people looking create a custom chat room for a community. r/Depression has done just this to connect members of their SubReddit who want to communicate anonymously in real-time.
Depression Discord and Slack Groups
Note: Both Slack and Discord are popular apps designed to help people talk to each other in real time. You will have to download the app (they are both free) in order to join these chats.
17) Make New Friends Here
Make New Friends Here is a site that was born from the SubReddit r/MakeNewFriendsHere. It is a good resource to connect with others, creating more personal relationships for more engaging one on one and group conversations.
18) r/Anxiety's Discord
It's not r/Depression, but r/Anxiety has an active Discord group that features people chatting at all hours of the day. They would be happy to chat with you about depression even though they are focused on anxiety - they just want to help.
19) The Haven
The Haven is an 18 and over community of peers who support each other through mental illness and life. They are also an official nonprofit organization looking to help members with financial aid or access to mental health care.
20) House of Misfits
House of Misfits is a mental health discord that doesn't shy away from the uncomfortable and hard situations that arise from mental illness. They are a community designed to support you through anything.
21) Gamers Fighting Depression
Discord started primarily as a chat app built for gamers. While the app now serves all communities, they still have an active chat designed for those who love gaming that are struggling with depression.
22) Mental Warriors
Mental Warriors is a Discord group open to anyone with a mental disorder. It is designed to be a safe, non-judgmental space for people to chat with and support each other. It's a smaller community, so it may not be as active but the connections you make will be more intimate.
23) 18percent.org
18percent is a Slack community created to help connect the 18% of Americans who live with mental health issues. Their community has sent over 300,000 messages
Facebook Groups
24) Anxiety, Depression & Mental Health Support Group
With 60,000 members and over 10,000 posts in the last 30 days this is one of the more active support groups on Facebook. Request to join and follow their rules and you will fit right in with the community.
25) Anxiety & Depression .. We Care ..
This group was started to support people suffering from different forms of depression and anxiety. The group will provide information and support to all who join, as well as raise awareness and give people a safe place to come and be heard.
26) Depression and Suicidal Help for all
A group where people can feel free to share their experiences with their mental health. Whether it's depression, anxiety, bipolar personality disorder or anything else.
27) Depression Support Group
A popular depression support group on Facebook with over 30,000 members and multiple posts per day.
28) Anxiety and Depression Support Group
An adult only group helping those who suffer from all types of mental health issues. This group provides a safe, warm place so you don't have to be alone. They offer personal experience, love, understanding and compassion to all who join.
29) Depression and Self Harm Support Group
This group was created to help people who aren't effective in managing their moods. They aim to try and help improve emotional intelligence skills so you are less likely to experience anxiety, depression, substance abuse or even thoughts of suicide.
30) Anxiety Depression Warriors
A support group for people battling anxiety and depression … with a few memes thrown in.
31) Depression and Anxiety Mental Health Support Group
A group providing support and comfort to those who are struggling with depression and anxiety. It has close to 60,000 members and features about 50 posts a day.
32) Anxiety and Depression A Roller Coaster Ride Mental Health Support Group
A peer to peer depression/anxiety/mental illness group for adults 18 and older, designed to help you cope with the daily roller coaster of dealing with these issues.
Twitter Chats
33) #BeTheDifference
Every month, #BeTheDifference conducts a mental health chat designed to discussing behavioral health problems and what can be done to help.
34) #MHSM
An ongoing mental health and social media chat aimed at discussing current issues and connecting people in the mental health community.
35) #MHChat
An open-access mental health community where people can join and share your views and experiences of mental health. Takes place every Wednesday at 8pm UTC.
36) #ppdchat
A weekly chat every Monday that connects those who are experiencing or have experienced postpartum depression.
That's our current list of favorite depression chat resources and destinations, we will continue to update it. If you have any you'd like to add, please let us know in the comments.