Chat With a Licensed Counselor | Online Therapy Website Reviews | Updated September 2020
28 Days. That's the average wait time in the U.S. to see a therapist. With online therapy, there's no need to wait.
Our Recommendation for Online Counseling Platform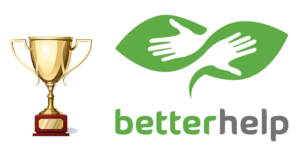 From our experience, we recommend BetterHelp. BetterHelp has over 2,500 fully-licensed counselors on their platform, and has helped over 500,000 individuals get help. Pricing costs between $35 and $70 per week, which is often less than traditional in-person counseling, plus you can do it from the convenience of your own home.
*Please note that this is an affiliate link to our partner BetterHelp. We receive a commission for referrals.